Shri Narayan Prasad Awasthi Government Ayurved College, Raipur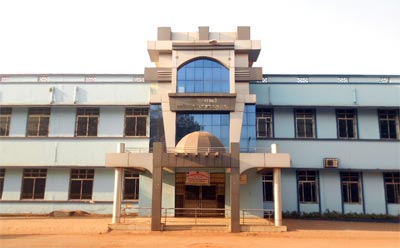 Shri Narayan Prasad Awasthi Govt. Ayurved College Raipur (C.G.) a pioneer institute of Ayurveda and counting as the oldest institute of Ayurveda in India. It has a glorious history of Ayurveda education. It was established in the year 1949-50 by Late Shri Narayan Prasad Awasthi. It is located on the G.E. Road near the NIT, Raipur and functioning in aesthetically designed building. The college is well-equipped with laboratories, dissection hall, demonstration hall, classrooms, auditorium, seminar hall, museum, herbal garden, yoga and meditation centre, canteen, drug standardization unit, pharmacy, offices, residential quarters, play ground, medical stores. physical education centre, College union and a well flourished library with nearly 19737 of enormous collection of books from various sciences with large reading hall facility in addition to the libraries established in individual departments. Presently all together 14 departments exists and among them 11 departments are having Post graduate facility. The College has separate hostel for girls and boys. The college is recognized by the Central Council of Indian Medicine (CCIM), New Delhi and Ministry of AYUSH, Government of India, New Delhi. Many senior faculty members of this institute have received invitation as resource personals at International and national conferences. They are also invited to share their views in designing syllabus and curriculum at the central council. Active interaction between faculty, other academicians & professionals in the field by the way of seminars, workshops etc worked as a tool for developing personality skills in students. Scholars from different field including foreigners gather information from the institution. The period from March 2006-2007 has been recognized as Golden Jubilee Year.
Shri Khudadad Dungaji Government Ayurved College Hospital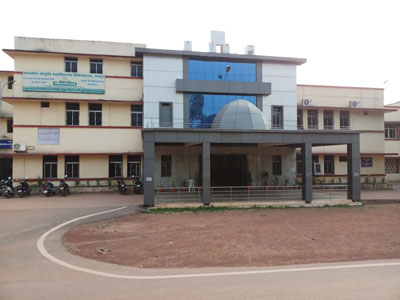 Shri Khudadad Dungaji Govt. Ayurved College Hospital was established at G.E. Road, Raipur in the year 1949-50. Since its inception the hospital has developed an environment where the original Ayurved therapies are administered in contemporary infrastructural facilities. The hospital is well-equipped with casualty management centre, X-ray, E.C.G, U.S.G., central pathological laboratory, physiotherapy, surgical, maternity, paediatric, geriatric and yoga sections. The total bed strength of the hospital is 160. All services are economically priced. The medicines used in the hospital are supplied by Govt. Ayurvedic Pharmacy, G.E. Road, Raipur (C.G.).